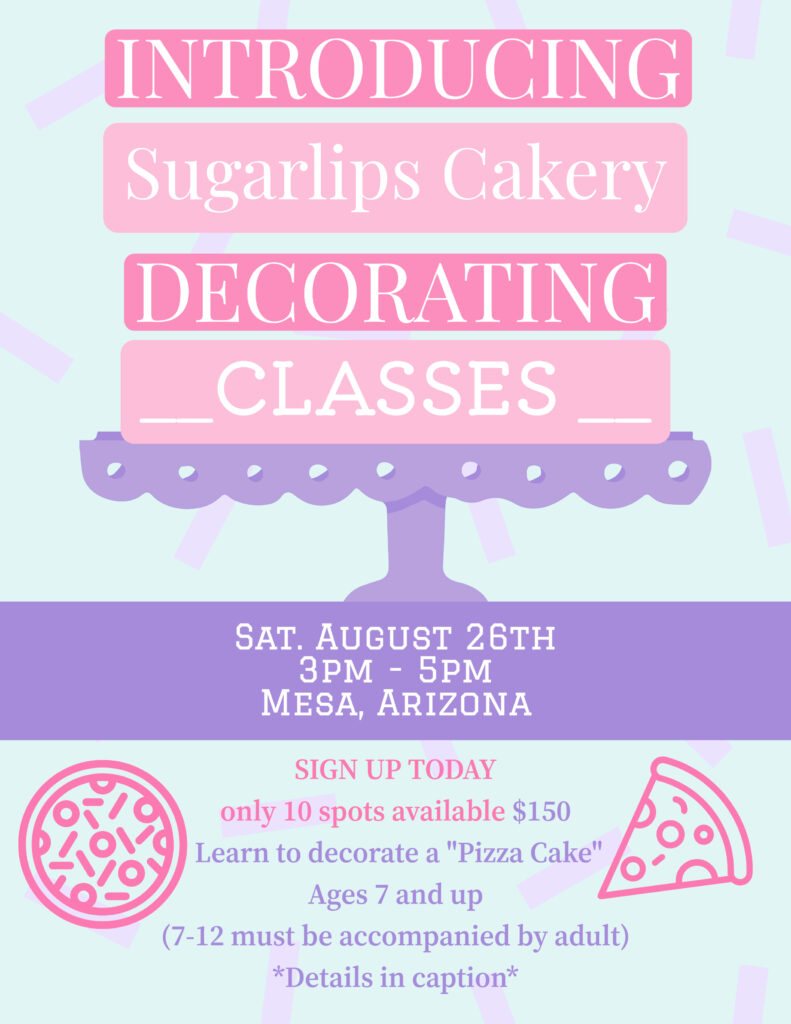 So excited to announce our very first cake DECORATING class! 🍰

𝐒𝐢𝐠𝐧-𝐮𝐩𝐬 𝐚𝐫𝐞 𝐨𝐩𝐞𝐧 𝐧𝐨𝐰!
𝘤𝘢𝘭𝘭 𝘵𝘩𝘦 𝘴𝘩𝘰𝘱 𝘧𝘰𝘳 𝘢𝘭𝘭 𝘥𝘦𝘵𝘢𝘪𝘭𝘴
(480) 292-8891

August 26th, 3pm-5pm here at the shop.

Details:
$150 due at sign up.
10" Chocolate or Vanilla cake.
Two hour workshop with our decorators, hands on learning! We'll show you how to ice and make some yummy "pizza toppings" out of fondant. 🍕
(swipe to see cake)
All tools supplied. Must be at least 7 years of age.
(7-12 yrs must be accompanied by adult)
Sign-Ups can be taken via phone/ in person.