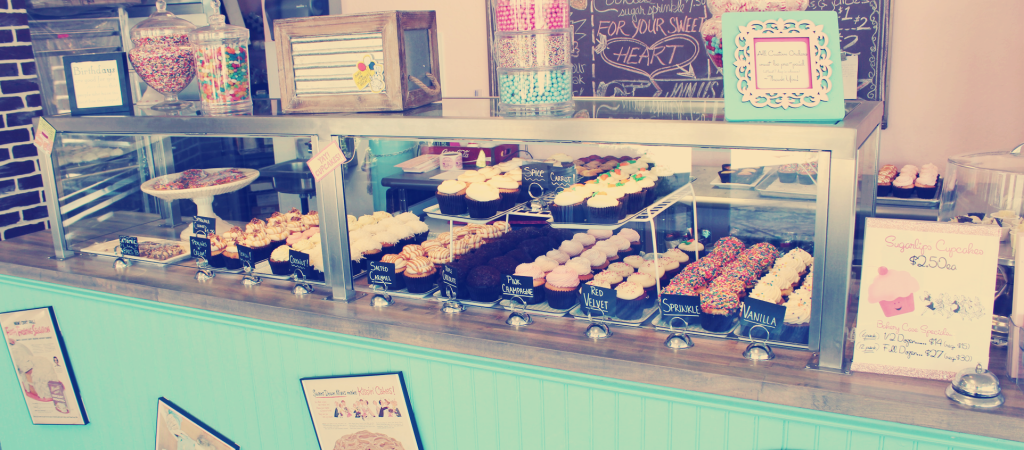 …That's what Sugarlips is made of! Our baked goods are lovingly made to perfectly meet your sweet indulgence. Our fabulous clerks and cake designers will collaborate with you to ensure the perfect flavor and design for your wedding, birthday, anniversary, or any other special occasion you require confectionery talent for! Every cake we bake is unique and exceptional, reflecting your special occasion!
Sugarlips Cakery is located in Mesa, on the border of Tempe and Chandler, with easy access to the 101 freeway and the US60 freeway. We offer valley-wide delivery, or pick up during our regular retail hours.  Delivery fees vary; contact us for a quote to your location. For questions or orders, you can always get in touch with us through our contact form or for fastest service, by phone.  Need something quick? Call now for availability: (480)-292-8891
Quality takes time; please order your custom cake with at least 7 days notice, to avoid a rush fee & for best availability!
Please contact us for price estimates or to schedule a Wedding Cake consultation/tasting.  As all of our orders are custom, prices vary greatly depending on the complexity of your order.  Party cakes must be paid in full at least 7 days prior to pick-up/delivery, and Wedding cake balances are due 10 days prior to the event.  No changes or cancellations of custom orders will be accepted less than 7 days prior to pick-up/delivery.
We specialize in:
Single-Tiered, Shaped, Sculpted, or 3-D Cakes
Stacked (Tiered) Wedding or Party Cakes
Designer Cookies
Unique Cupcakes
Miniatures, Brownies, Dipped Berries, and More
Hot Coffee, Tea, and More